Activities in Nadi

Nadi Apartments with Activities
Nadi delights in calling itself the Jet Set Town, the home to Fiji's international airport and where tourists first touch-down in this superb holiday destination. Nadi has two beach suburbs - the commercial gated resort community of Denarau Island and the much more down-to-earth Wailoaloa Beach where our apartments in Nadi are located. Inland from these beach suburbs, Nadi is a suburban sprawl along the Queens Highway and beyond into a large valley through endless sugar cane fields leading into the Nausori Highlands - a great place for catching a local bus and just exploring.
Nadi international airport is located at the northern end of Nadi, about 20 minutes drive from Nadi Town which marks the southern end of the region. In between are the suburbs of Namaka and Martintar both offering supermarkets and convenience stores and from here the road to Wailoaloa Beach is accessed, less than 5 minutes drive away. For those that want to explore Nadi for their apartment, a local bus stops outside our house almost hourly between 6am to 6pm and costs just F$1.50 into town; or a taxi will cost around $15 to either town or the airport.
Activities around Wailoaloa Beach
Located less than a minute walk from our driveway is Wailoaloa Beach, assessed beside Smugglers Cove Resort. There's an activities hut where you can rent kayaks, stand-up boards or a moped or car. There's also a scuba diving centre at Wailoaloa Beach for day trips to the fantastic dive sites of the Mamanuca Islands.
For eating out there are three resort restaurants at Wailoaloa Beach, a curry house, burger joint, Greek restaurant as well as liquor shop. Taxi's wait outside of Ramada Suites (100 metres away) to take you the 5-minute ride to Daikoku (Japanese), Great Wall of Chine (Chinese) or Antoinette's (Italian). If your self-catering, a local grocery shop is 3 minutes walk along Wailoaloa Road and the large RB Supermarket is less than five minutes by road (take a bus ride or walk around 30 minutes).
The cute 18-hole Nadi Golf Club is just a 2-minute drive from our apartment (or you can take a 20-minute walk along the beach to reach the clubhouse). It's a simple "locals" course which costs just $30 to play (club hire available). The holes are sandwiched between the sea and the airport runway offering magnificent views of both, especially when the 747's take off. Make sure you have a beer at the clubhouse afterwards which overlooks the ocean.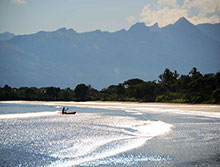 Kayak at Wailoaloa
$ 15 / hr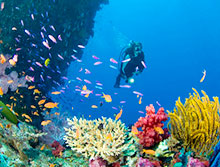 Scuba Diving
$ 110 / dive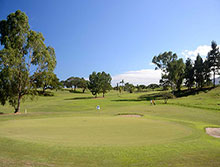 Nadi Golf Club
$ 30 / 9 holes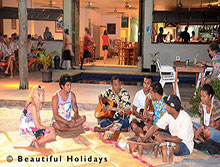 Ghost Bar, Wailoaloa
Free Entry
Activities around Nadi
The best shops for tourists are in Nadi Town - souvenir shops and clothing are the most popular and there are several good restaurants for lunch - however, by nightfall Nadi Town becomes a bit of a ghost town except the southern end which is best avoided for its dubious often belligerent characters. The star attraction of the town is the Hindu Temple at the very southern end.
Less than an hour south of Nadi is Natadola Beach with a great swimming lagoon and boogie boarding and a small passage break for surfing. This is one of Fiji's most beautiful swimming beaches and you can dine at one of three restaurants at the Intercontinental Resort or play golf at the South Pacific's best golf course. Sigatoka Town, the Sandunes, Tavuni Hill Fort and Kula Eco Park are just 20-minutes drive further south and definitely worth exploring.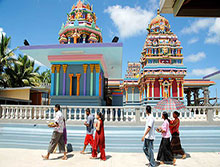 Nadi Hindu Temple
Public Bus $2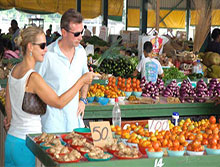 Nadi Town Market
Public Bus $2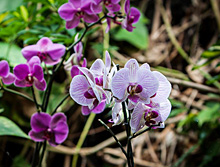 Garden of Sleeping Giant
Entrance $40 pp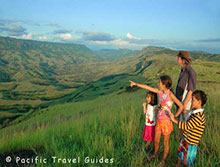 Explore Nadi Highlands
Carrier Van $30
Day Tours around Viti Levu
There are plenty of things to see and explore around Nadi. There's the historical village of Veseisei near Vuda Marina, the Garden of the Sleeping Giant and its botanical gardens, the hot-springs and mud baths of Sabeto River Valley and further inland, the vast open spaces of the Nausori Highlands and Heaven's Edge. Lautoka City is just 25-minutes drive north, and on the outskirts of the city is Koroyanitu National Park (Abaca) with excellent walks and waterfalls. You can sky dive, go on a hot air balloon ride or take a scenic helicopter tour over the islands. An hour south of Nadi is Natadola Beach with a great swimming lagoon and reliable surf for boogie boarding, although in heavy weather the currents can be dangerous. Two hours north of Nadi is the stunning traditional thatch village of Navala.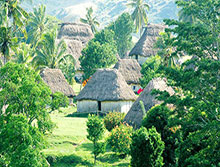 Navala Village
Day Tour $120 pp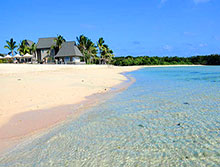 Natadola Beach
Car Hire $80 / day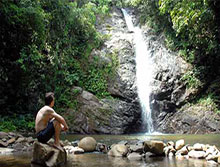 Coral Coast Sites
Day Tour $110 pp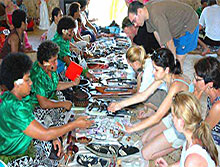 Navua River Trip
Day Tour $140 pp
Day Cruises to the Mamanuca and Yasawa islands
Offshore from Wailoaloa Beach are the stunning Mamanuca Islands which make a great place to swim, snorkel, dive, surf, cruise and spot dolphins. Most of the resorts in this island group allow guests to visit on day cruises and there are plenty of options for diving, sailing, game fishing, visiting an uninhabited island for the day or simply sightseeing from the fast passenger ferry. Day cruises depart from Port Denarau three times a day and there are free pick-ups from Wailoaloa for morning cruises. It's also possible to make a day trip up to the Yasawa Islands although you'll need to be up at 7am to catch the 8.30 boat departure.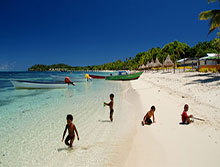 Mana Island
Day Tour $120 pp
Tivua Island Sailing
Day Tour $100 pp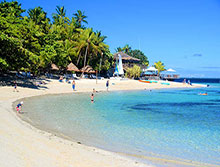 Castaway Island Resort
Day Cruise $110 pp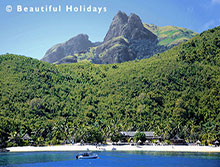 Yasawa island Cruise
Day Cruise $140 pp